Toydeath has recently called off their Spring U.S. '08 Tour. I had a chance to ask them a few questions on what happened to cause the tour to fall through.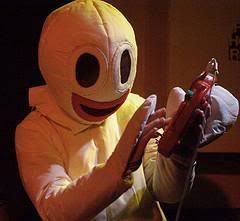 Q: You recently have called off your U.S. tour…What has brought you to this decision?
Its a mix of timing and money. A touring grant didn't come of and Chris a.k.a Disco Barbie has work commitments. One option was to travel as a 2 piece but we'd rather present Toydeath at full strength at a later date. I also have a major gig to present with CeLL on May 9 and can dedicate myself to this.
check out www.cell.org.au
Q: How many shows will be canceled, and where were they?
We had to cancel appearances at the 3 Bent festivals in LA, NYC and Minneapolis. A tour was also taking shape and we've postpone gigs in Madison, Pittsburgh, Cleveland and San Francisco.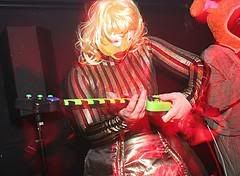 Q: I know a few people beside myself who are or will be disappointed in your decision not to tour. Is there any plan of rethinking coming over to the U.S.
Ooh yeah! We've been wanting to come over for the past few years. We will keep trying. Were very sad that we can't make it this year.
Q: Are you playing locally in Australia anytime soon?
We play all the time in Sydney, our next gig is with Anime artist Yunyu.
Q: What are your plans as far as the future of Toydeath besides planning on touring?
We need to take some time out to write and record new material. There are a whole bunch of songs that need to be released. A photo shoot is also a must to get our new costumes up on the web. I always have a back log of bending to do and I have a long term goal of getting the band wireless!
Q: Anything else you would like to add?
Keep on Bending!